The sinking global economy is suffering through a colossal disinflationary shock that could briefly push it into dangerous deflation territory for the first time in decades. With many national economies all but shutting down in an effort to contain the coronavirus, prices on everything from oil and copper to hotel rooms and restaurant take-out are tumbling. "A powerful disinflationary tide is now rising," said Joseph Lupton, global economist at JPMorgan Chase & Co.
That's worrying because it could lengthen what may be the deepest recession since the Great Depression. Ebbing pricing power makes it harder for companies that piled on debt in the good times to meet their obligations. This could prompt them to make additional cuts in payrolls and investment or even default on their debts and go bankrupt.
While weak or falling prices may seem like an unalloyed good for consumers, a widespread deflationary price decline can be deleterious for the whole economy. Households hold off buying in anticipation of ever lower prices, and companies postpone investments because they see limited profit opportunities.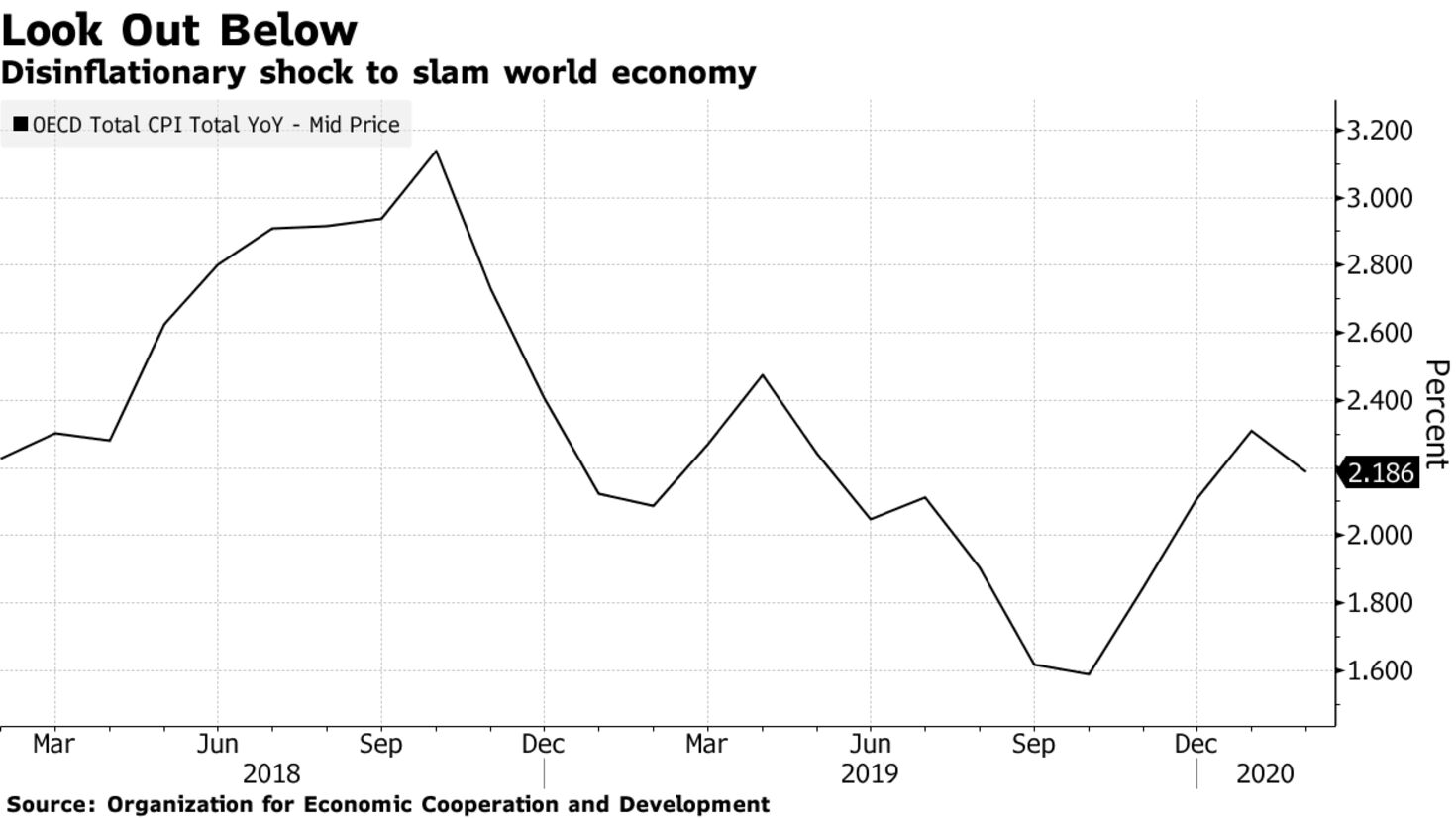 Even after the coronavirus crisis eases, the scars from the shutdown — elevated unemployment, shattered consumer and company confidence, and staggered returns to work — may keep price pressures in check, prompting central banks to hold interest rates at rock-bottom levels for a protracted period. "They're at zero for at least the next two years," Ethan Harris, head of global economic research for Bank of America Corp., said of the Federal Reserve.