What started as the worst-case scenario for U.S. unemployment is quickly becoming reality. Some economists now see the jobless rate surging to 20% as soon as this month — and there's no guarantee it would stop there. About 5.5 million people are estimated to have filed for unemployment last week, in data due out Thursday. That would push the four-week total above 22 million, roughly one-in-eight of the workforce — essentially wiping out all the job gains since the last recession.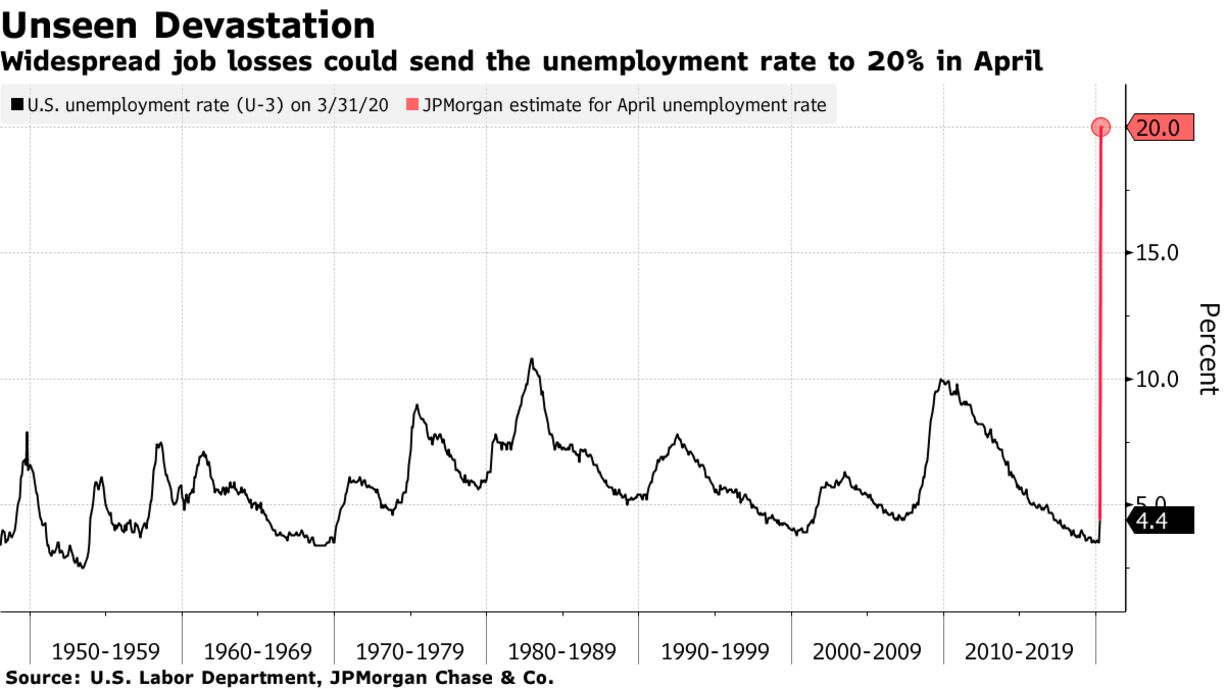 And jobless claims are expected to stay in the millions for several more weeks, as the impact of the coronavirus cascades through the economy. It all adds up to a worse recession than initially thought, and probably a more difficult recovery once the pandemic subsides. Many people have been struggling for weeks to file for unemployment benefits via overwhelmed and outdated websites. And while the government has rushed to help by authorizing trillions in stimulus, delays in getting the money to households and businesses — as well as a possible shortage of program funds — could push the jobless rate higher or keep it elevated for longer.
"We don't have the administrative systems to get $2.2 trillion into the economy in three weeks," said Claudia Sahm, director of macroeconomic policy at the Washington Center for Equitable Growth. "What we have right now is a race between the virus wreaking havoc on the economy, and the relief trying to get out."
If initial jobless claims don't begin leveling off, a 30% unemployment rate moves from "the realm of possibility" to "the most likely forecast," said Sahm, a former Federal Reserve economist.