Oil trimmed its biggest monthly advance on record as crude was swept up in the broader negative sentiment around deteriorating U.S.-China relations. Futures in New York declined 2.3% on Friday, but were set for the biggest monthly gain in data going back almost four decades as massive supply cuts and reviving demand tighten the market. There were concerns for investors, however, with U.S. President Donald Trump preparing to announce new policies on China after Beijing escalated its crackdown on Hong Kong, sending equities lower.
"Considering that geopolitical tensions between the U.S. and China over Hong Kong have a good chance of ratcheting higher, the prevalent optimism can easily reverse, sending oil prices lower again, which is what is happening today," said Harry Tchilinguirian, an oil strategist at BNP Paribas SA.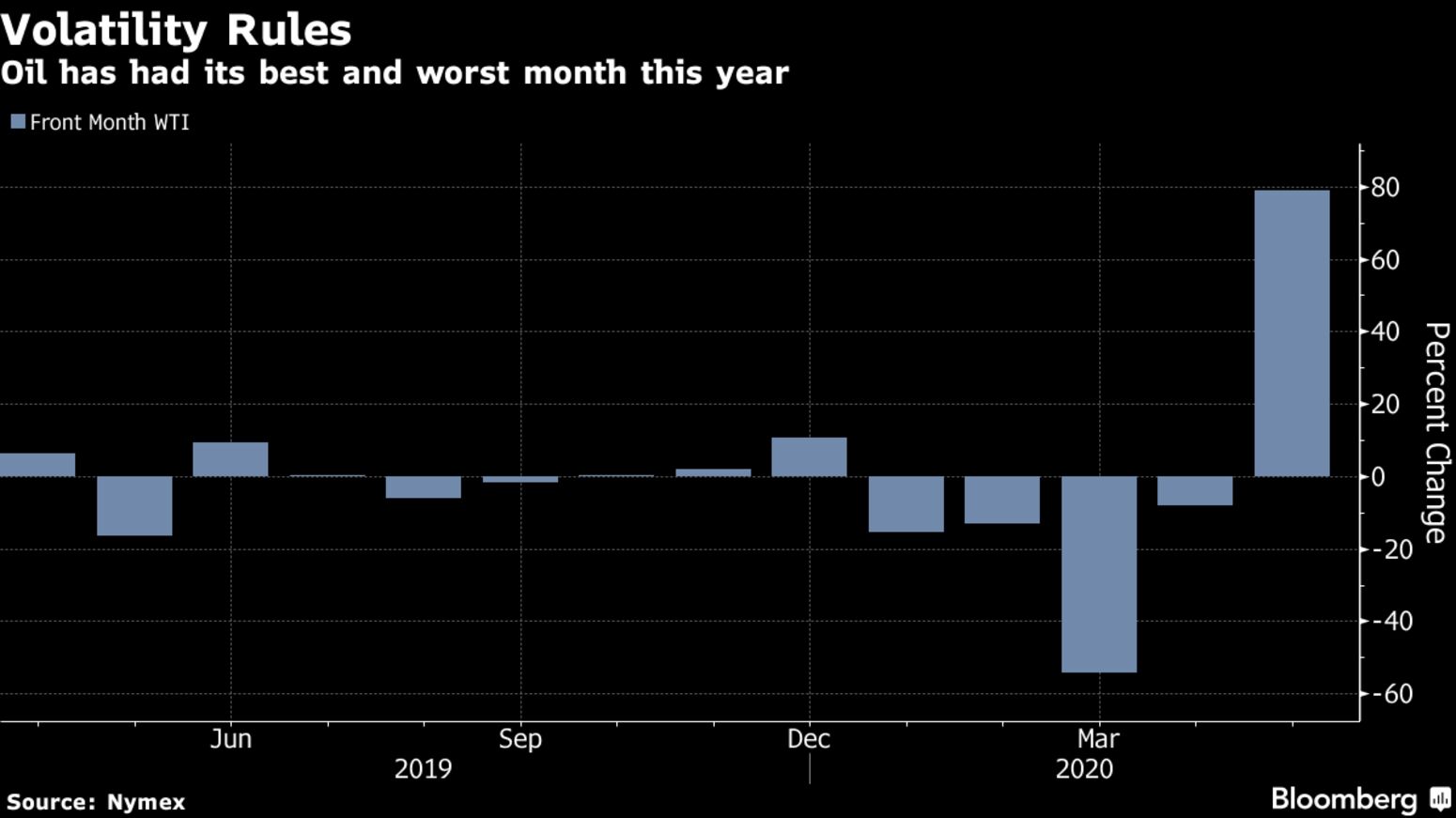 A return of oil demand to pre-virus levels — if at all — is likely to be long and uncertain. Refiners in some of Asia's biggest consuming nations are buying more crude, but at the same time, there are signs of renewed weakness emerging in Europe with margins for producing diesel tanking in recent days. The OPEC+ meeting in less than two weeks will be in focus after Russia signaled it would scale back supply curbs from July in line with the existing deal.