Oil retreated from the highest level in more than two months with doubts emerging over the strength of China's economic recovery and as tensions rose between Washington and Beijing. Futures in New York fell 5.6%. Beijing won't set a target for economic growth this year due to "great uncertainty" over the coronavirus, although it did announce some new stimulus spending. Equity markets from Asia to Europe fell on expectations that tensions between the U.S. and China will escalate on concerns over a new Hong Kong security law.
In oil, there are warning signs that any recovery will be long and slow. The research unit of state-owned China National Petroleum Corp. said fuel demand in the country will drop by 5% this year. India's consumption may not recover to pre-coronavirus levels for months
Still, the market is in much better shape than even a couple of weeks ago. Futures prices are heading for a fourth weekly gain with supply and demand starting to rebalance, while physical barrels have also rallied. American drillers are in the process of curtailing 1.75 million barrels a day of existing production by early June, according to IHS Markit.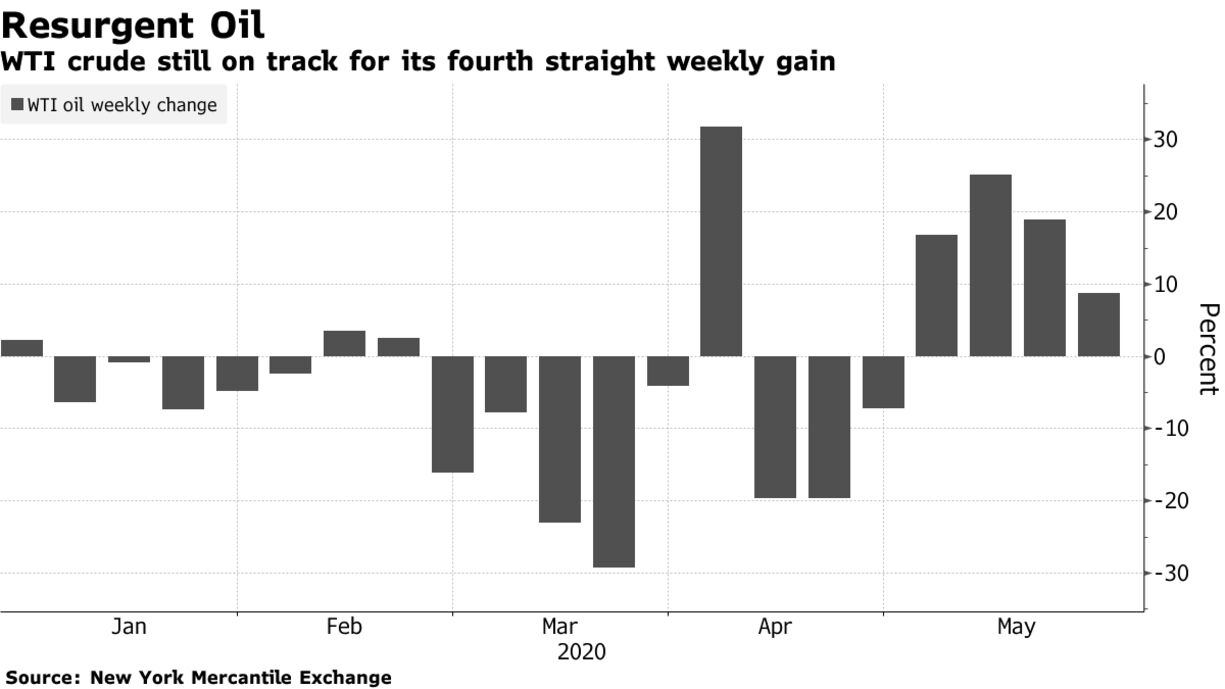 "You had headlines from Hong Kong and China, and a sharp retrenchment on the" Hong Kong equity index, said Petromatrix Managing Director Olivier Jakob. "We need to see some confirmation that demand is truly coming back."