An oil trade that made its way into Donald Trump's press briefings — and earned big profits for commodity merchants and tanker owners alike — is fading away with every dollar that the price of crude rallies.
When oil demand cratered earlier this year because of the coronavirus and a flood of cargoes, the U.S. president talked about "oil all over the oceans." It was a reference to the tens of millions of barrels of unwanted crude that traders were hoarding on ships at profit. Tanker owners including
Frontline Ltd.
 and Euronav NV also reaped windfalls as a frenzy to book the ships on storage charters drove up rates.
"For now, this play is largely over," said Richard Matthews, an analyst who monitors the trade at E.A. Gibson Shipbrokers Ltd. "Quite simply the contango is no longer there, so it does not make any economic sense to enter into a new floating storage trade, unless the deal was locked in when the contango was sufficient to cover freight costs."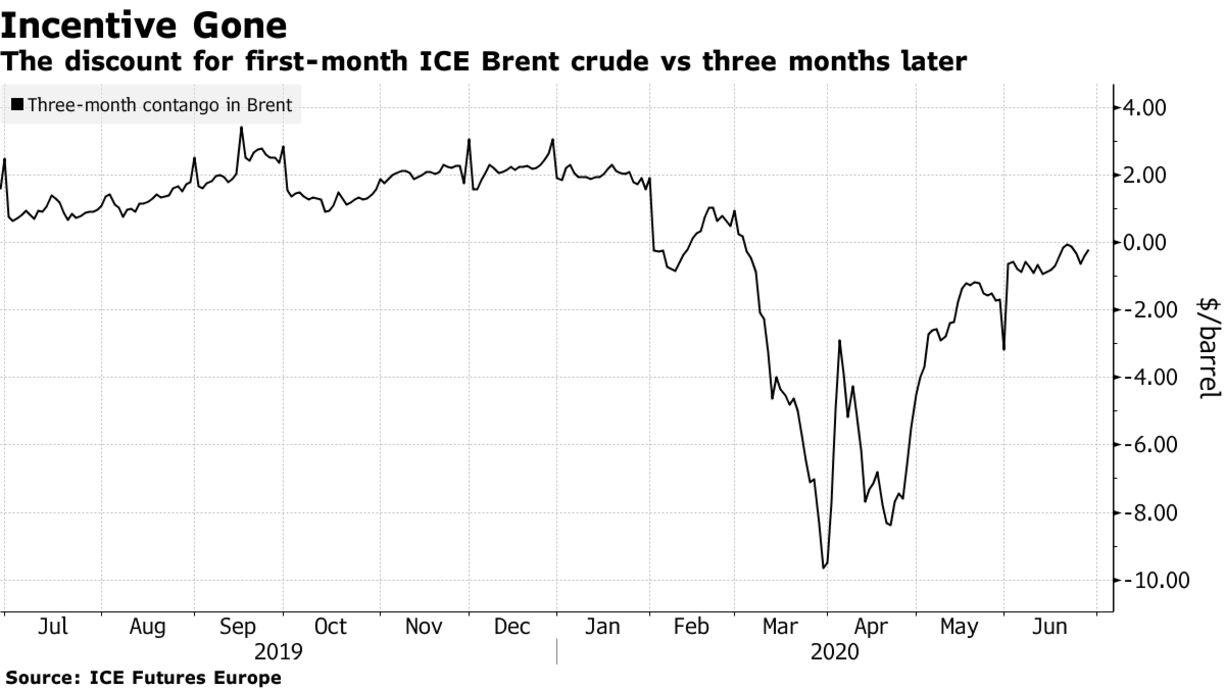 Crude oil can effectively be bought and sold months, even years, in the future. When demand crashed in March and April as cities across the world entered lockdowns and halted their transport systems, the most-immediate cargo prices slumped to deep discounts relative to later ones. That is the structure known as contango. If they could store the oil cheaply enough, and sell it later when prices were higher, then traders could make several dollars per barrel of profit.