The number of Americans filing for unemployment benefits increased for a second straight week, a sign the economic rebound is increasingly at risk with Congress poised to potentially let supplemental $600 payments expire. Initial claims through regular state programs rose to 1.43 million in the week ended July 25, up 12,000 from the prior week, a Labor Department report showed Thursday. There were 17 million Americans filing for ongoing benefits through those programs in the period ended July 18, up 867,000 from the prior week — the largest increase since early May.
U.S. stock futures remained lower after the report, while 10-year Treasury yields extended declines. Economists in a Bloomberg survey had forecast 1.445 million initial claims, with projections as high as 1.6 million.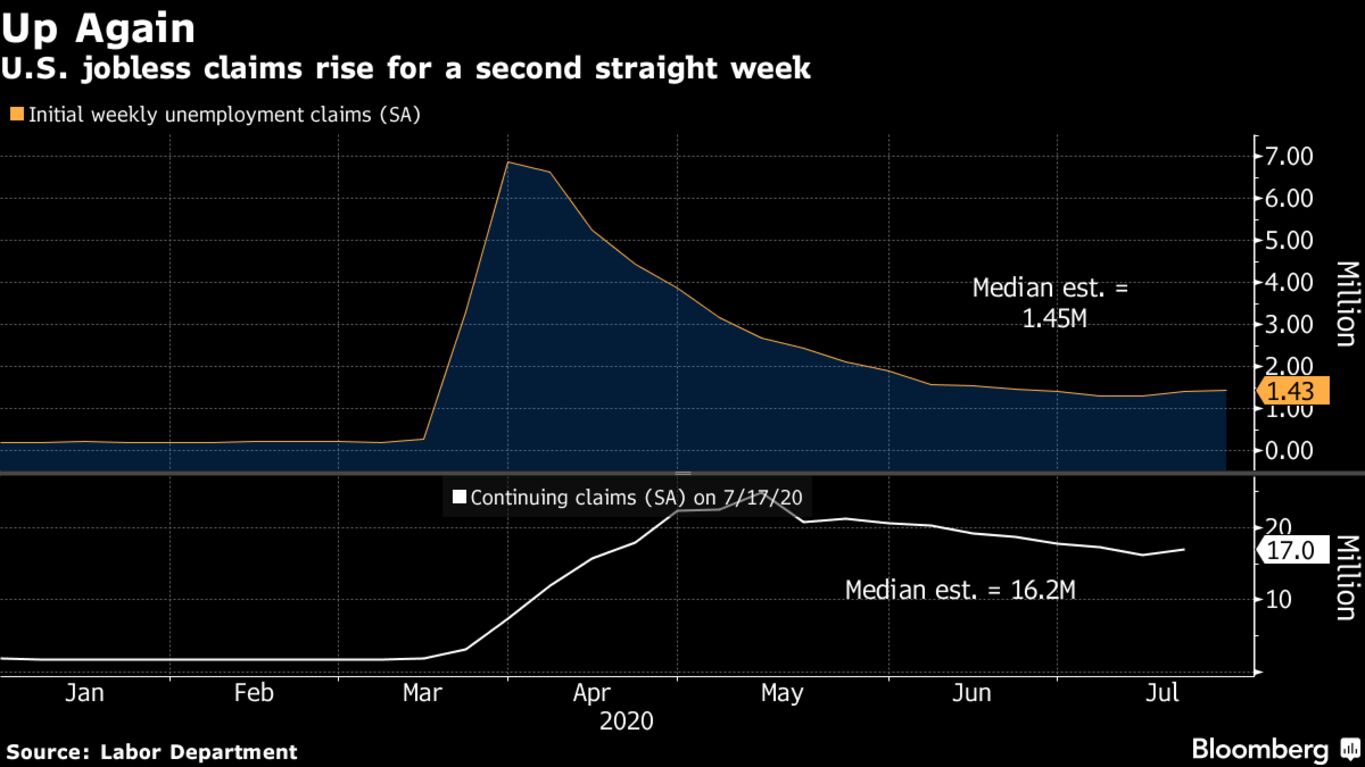 Almost five months into the pandemic, economic pain remains widespread, with the persistent jump in coronavirus infections and lack of a vaccine preventing a return to normal for the foreseeable future. Further challenges for Americans are in store should lawmakers allow the $600 in extra federal weekly jobless benefits to expire this week; Democrats and Republicans have remained far apart in negotiations over extending the aid that has propped up consumers and businesses.
A separate report Thursday showed the U.S. economy
shrank
 at a record 32.9% annualized rate in the second quarter, pointing to the effects business closures and lost jobs are having on the broader economy.
"Even if the reopening goes well — and many, many people go back to work — it is still going to take a fairly long time for parts of the economy that involve lots of people getting together in close proximity" to recover, Federal Reserve Chairman Jerome Powell said Wednesday, after the central bank kept interest rates near zero. "Those people are going to need support."