Chevron Corp. overtook Exxon Mobil Corp. as the largest oil company in America by market value, the first time the Texas-based giant has been dethroned since it began as Standard Oil more than a century ago. The reordering of the oil giants says more about Exxon than Chevron.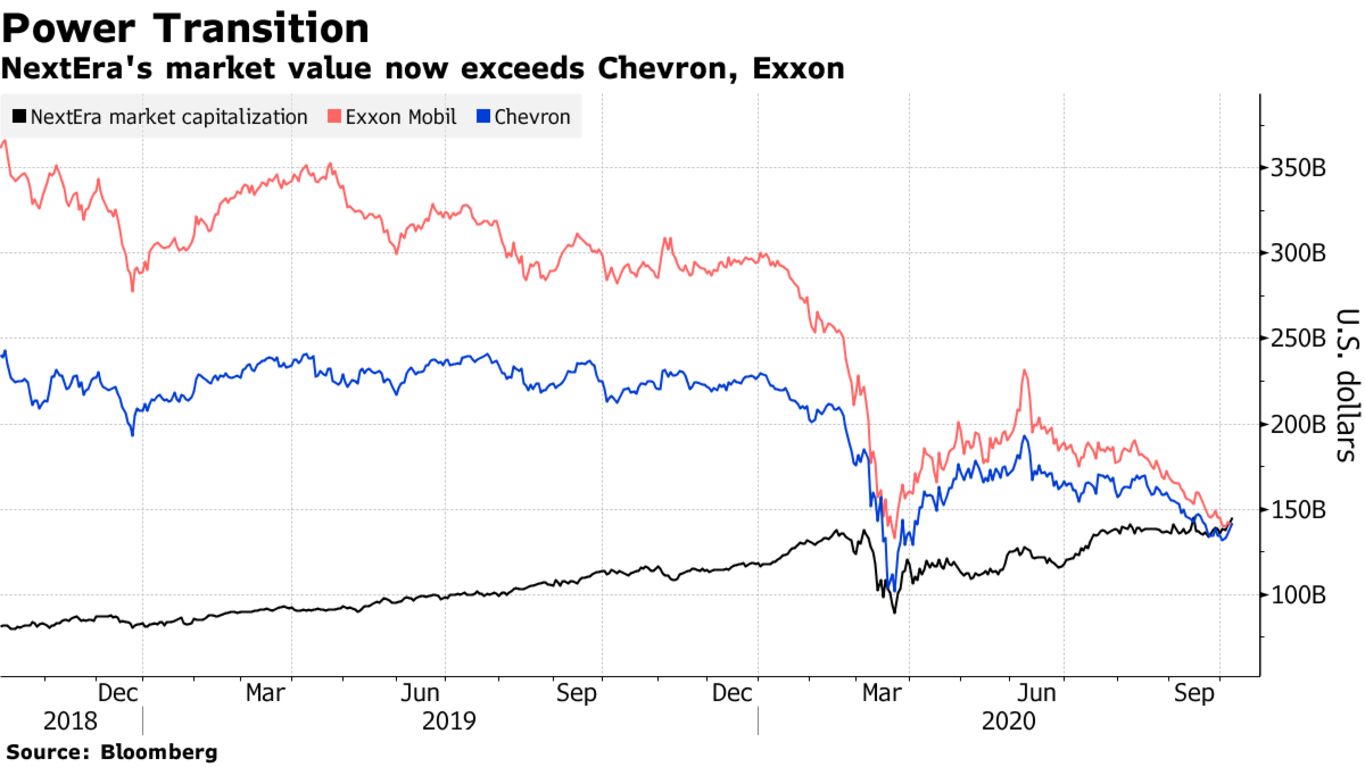 NextEra ended Wednesday with a market capitalization of $145.5 billion, topping Exxon's $141.6 billion. Last month, the power giant eclipsed Chevron, now valued at $142 billion.
Exxon's shares have tumbled more than 50% this year, and its second-quarter loss was its worst of the modern era. In August, it was ejected from the Dow Jones Industrial Average. Chevron, meanwhile, has fared relatively well amid a Covid-fueled downturn, having emerged with the strongest balance sheet among its Big Oil peers. It was able to complete its $5 billion acquisition of Noble Energy Inc. last week.
READ: Exxon's Humbling Fall From Oil Juggernaut to Mediocre Company
NextEra has emerged as the world's most valuable utility, largely by betting big on renewables, especially wind. Its shares have surged more than 20% this year and it's expanding aggressively, with plans to grow its renewables portfolio to 30 gigawatts, enough to power 22.5 million homes.
"People believe that renewable energy is a growth stor