The world's first double-decker hydrogen buses will arrive in Aberdeen, Scotland, on Wednesday, a city best known as a base for some of the world's top oil companies. The 15 buses are made by Wrightbus Ltd., a Northern Irish firm bought by Jo Bamford, the son of JC Bamford Excavators Ltd. chair Anthony Bamford. The deliveries will give Aberdeen one of the world's biggest fleets of hydrogen buses. Britain wants to be at the forefront of the hydrogen industry, and the government says it will outline its strategy for the sector next year as well as present a plan to create a hydrogen transport hub. The fuel is seen as key to slashing harmful emissions in everything from industry to transport and heating homes.
"We can fill it up at the same cost and it has the same running costs pretty much as a diesel bus but the capital cost is twice as expensive," Bamford said in an interview. "With a bit of volume we can get the cost down to the same."
He has asked the government for 500 million ($649 million) pounds to support him to build 3,000 hydrogen buses by 2024. That's still less than 10% of the U.K.'s current bus fleet. Wrightbus is about to complete an order of 20 double-decker hydrogen buses and will take delivery in London at the start of next year.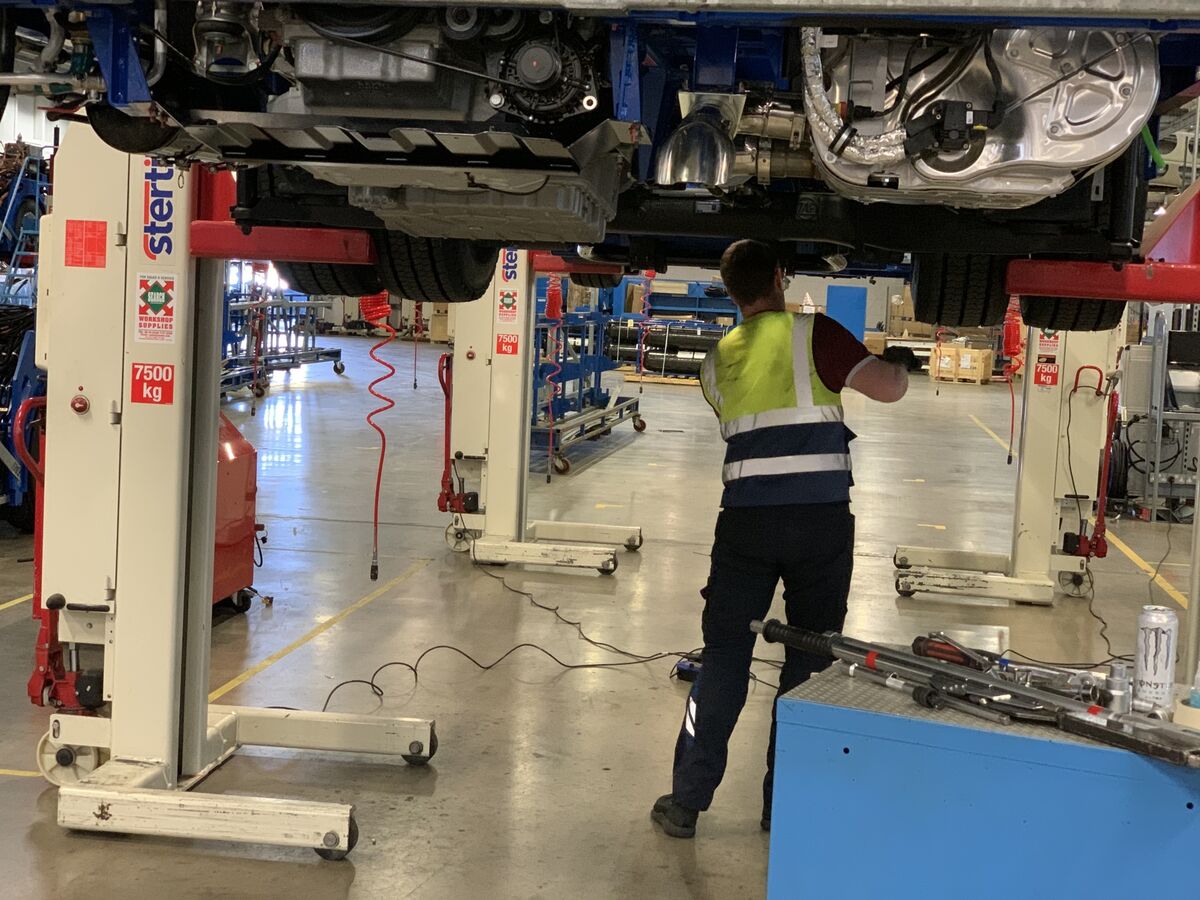 "When it comes to zero emissions the most difficult thing to change is human behavior," he said. "We're creatures of habit, so if you can do something that mimics how we use transport today I think you get mass adoption."