The world's economic recovery is wildly uneven — and that again was on display this week. U.S. data on the eve of the Thanksgiving holiday offered signs of both strain and strength, while Germany's resilience was again on display in European PMI numbers — even amid new lockdown measures that have knocked the economy back. No matter where in the world you are, the economic consequences of the pandemic are falling disproportionately on the young. Though if you could chose where to weather the crisis, a new scorecard suggests New Zealand should be high on the list.
Here are some of the charts that appeared on Bloomberg this week on the latest developments in the global economy:
U.S.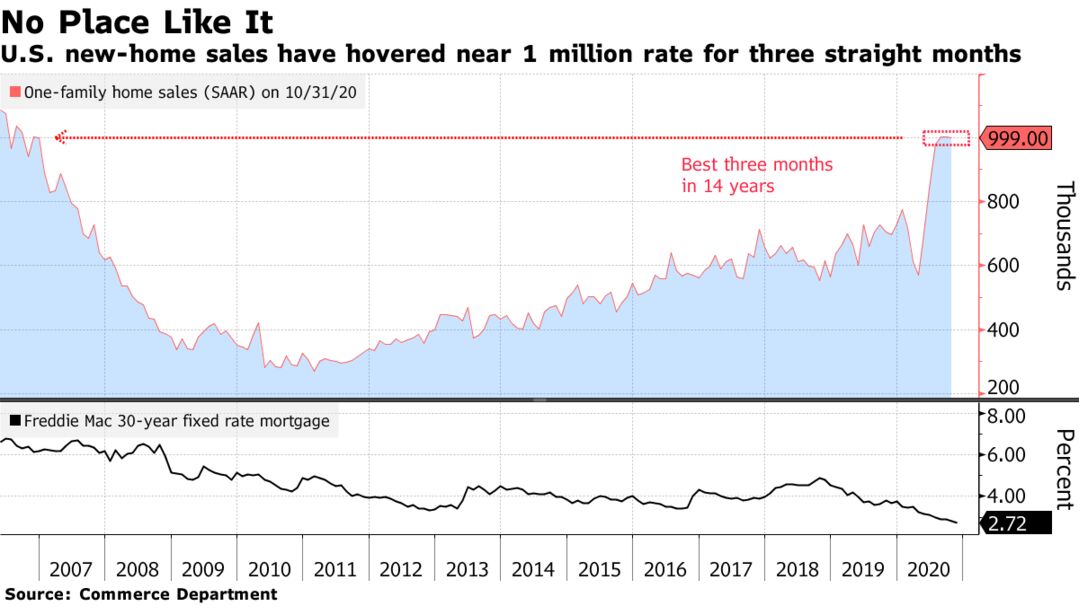 U.S. business activity is powering ahead and housing market remains red hot. The annualized rate of new-home sales has averaged 1 million from August through October, the strongest demand since 2006, and a increase in builder backlogs suggest residential construction will remain robust through at least the end of the year.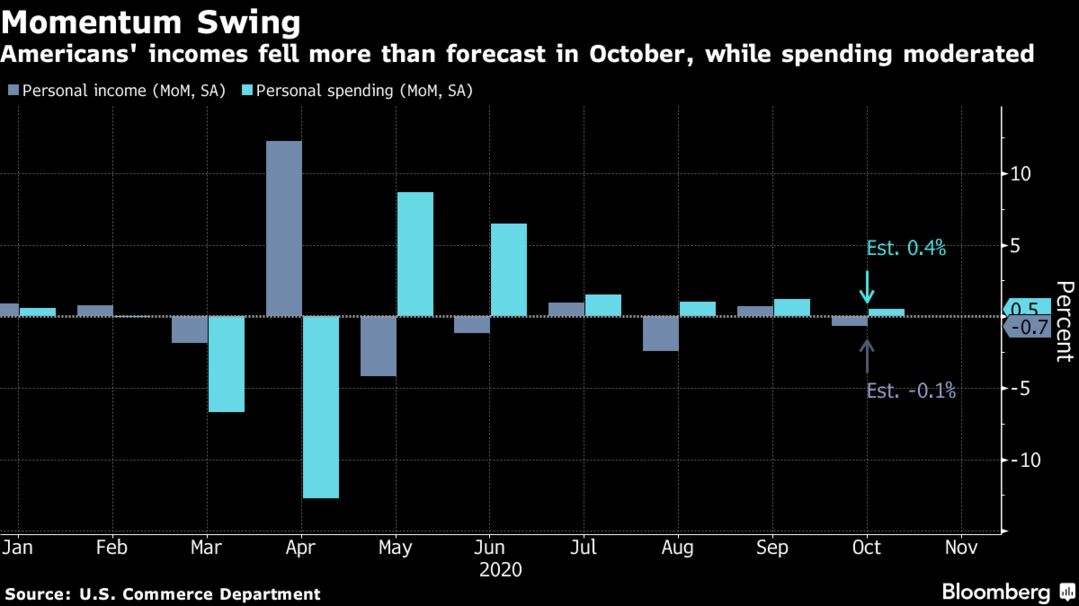 Still, some of the ground looks shaky. Americans' income declined more than forecast in October, the number of people applying for state unemployment benefits unexpectedly increased in consecutive weeks for the first time since July, and consumer sentiment dipped to a three-month low.
Europe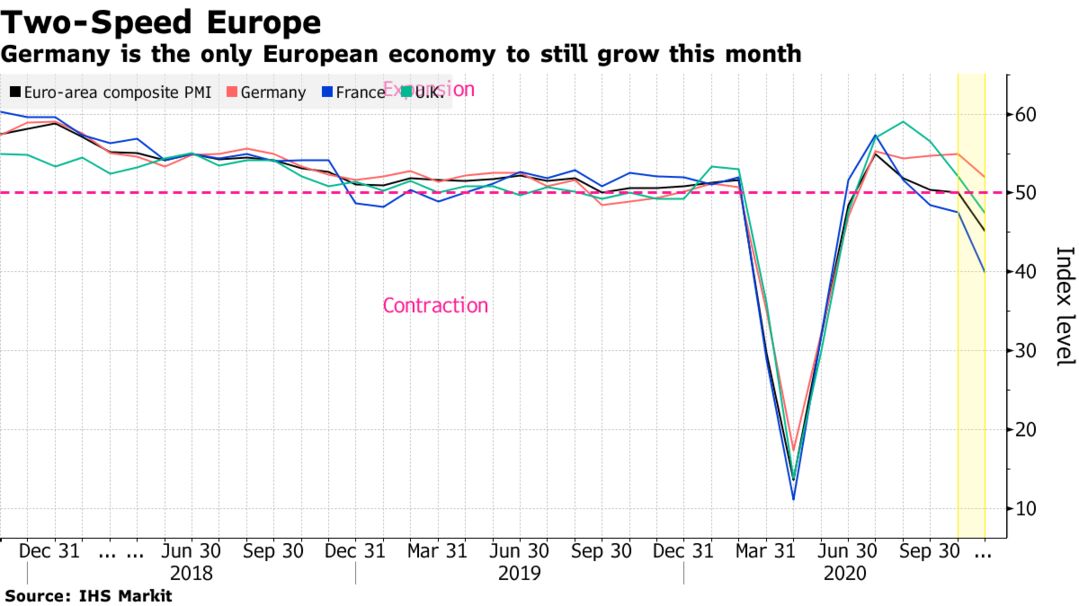 European economies are contracting again as the latest coronavirus restrictions take a massive toll on services. The Purchasing Managers Index for the euro area slipped back into contraction in November, as did the U.K. Germany, however, is coping with the latest restrictions relatively well.