Russia is stepping up work on the Nord Stream 2 pipeline before the U.S. tightens sanctions against the controversial project designed to feed more natural gas into Germany. Construction of the 1,230-kilometer (764-mile) pipeline reached a milestone on Monday with the completion of pipe-laying in German's exclusive economic zone, the project operator said. Among the next steps is resuming work in Denmark's part of the Baltic Sea, where the bulk of the remaining sections of the 157 kilometer link will be located.
Progress on the link is a victory for Russian President Vladimir Putin and the nation's gas export champion, Gazprom PJSC. When complete, the project will allow Russia to expand deliveries of gas to Europe and circumvent the traditional transport corridor through Ukraine. The U.S. and Eastern European nations say Nord Stream 2 will make Germany and the European Union too reliant on Russian gas.
"There are approximately 120 kilometers in Danish waters and approximately 30 kilometers in German EEZ to be laid," Nord Stream 2 said in an emailed reply to questions on Tuesday. "We are not in a position to deliver further construction details. We will inform about further offshore construction activities in due time."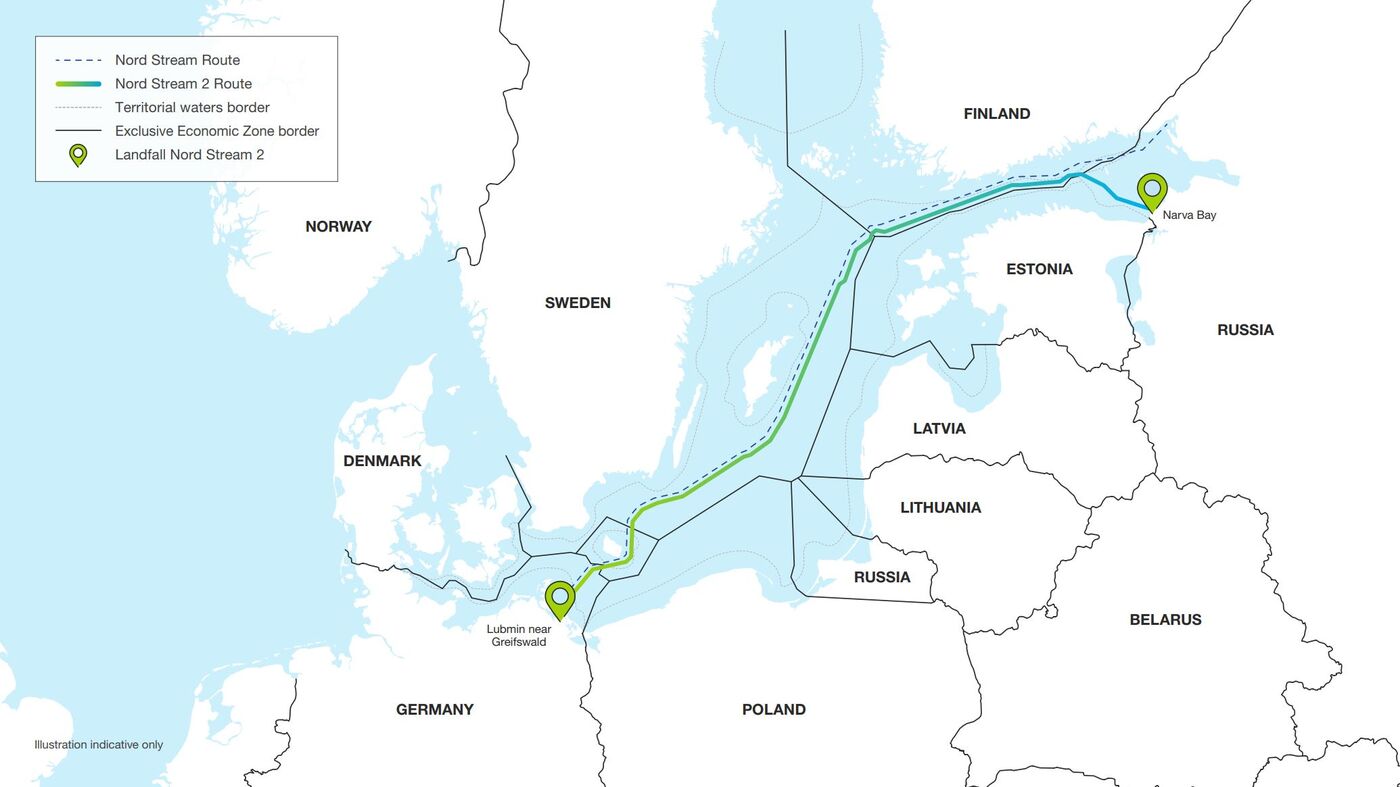 Work on the 9.5 billion-euro ($11.6 billion) project was stopped a year ago by U.S. sanctions and resumed only earlier this month when Gazprom found its own ship to lay the pipeline. Nord Stream 2 can use the vessel Fortuna to carry out the work starting Jan. 15, assisted by construction vessels Murman and Baltiyskiy Issledovatel and other supply ships, the Danish Maritime Authority said last week.
Based on the Danish permit, the operator must submit an updated schedule to the nation's Energy Agency prior to carrying out the works. So far, the regulator hasn't received the updated plan, the agency said. The Fortuna vessel can lay as much as 1 kilometer of pipes per day.
At that rate, analysts estimate Nord Stream 2 could start operations as soon as the end of 2021 under an optimistic scenario.