Tropical rains have washed away most outward traces of the oil spill that ravaged Rio Seco this fall. But the fishing village in the shadow of Venezuela's main refining hub bears the scars of deeper contamination. Boats with oil-stained hulls must now travel further out into the Caribbean to make a catch. Crude has soaked the roots of nearby mangroves, leaving shrimp grounds barren. Seeing no future, dozens of fishermen and their families have fled their homes; those who are left loiter in the village, waiting for Petroleos de Venezuela, the state oil company known as PDVSA, to compensate for lost boats, equipment and sales.
Broke and subject to international sanctions, President Nicolas Maduro's government is squeezing what it can from Venezuela's collapsing oil industry, unleashing an environmental disaster in one of Earth's most ecologically diverse nations. As the country's vast resources become a toxic burden, Venezuela offers a bleak vision of the end of oil in a founding OPEC member.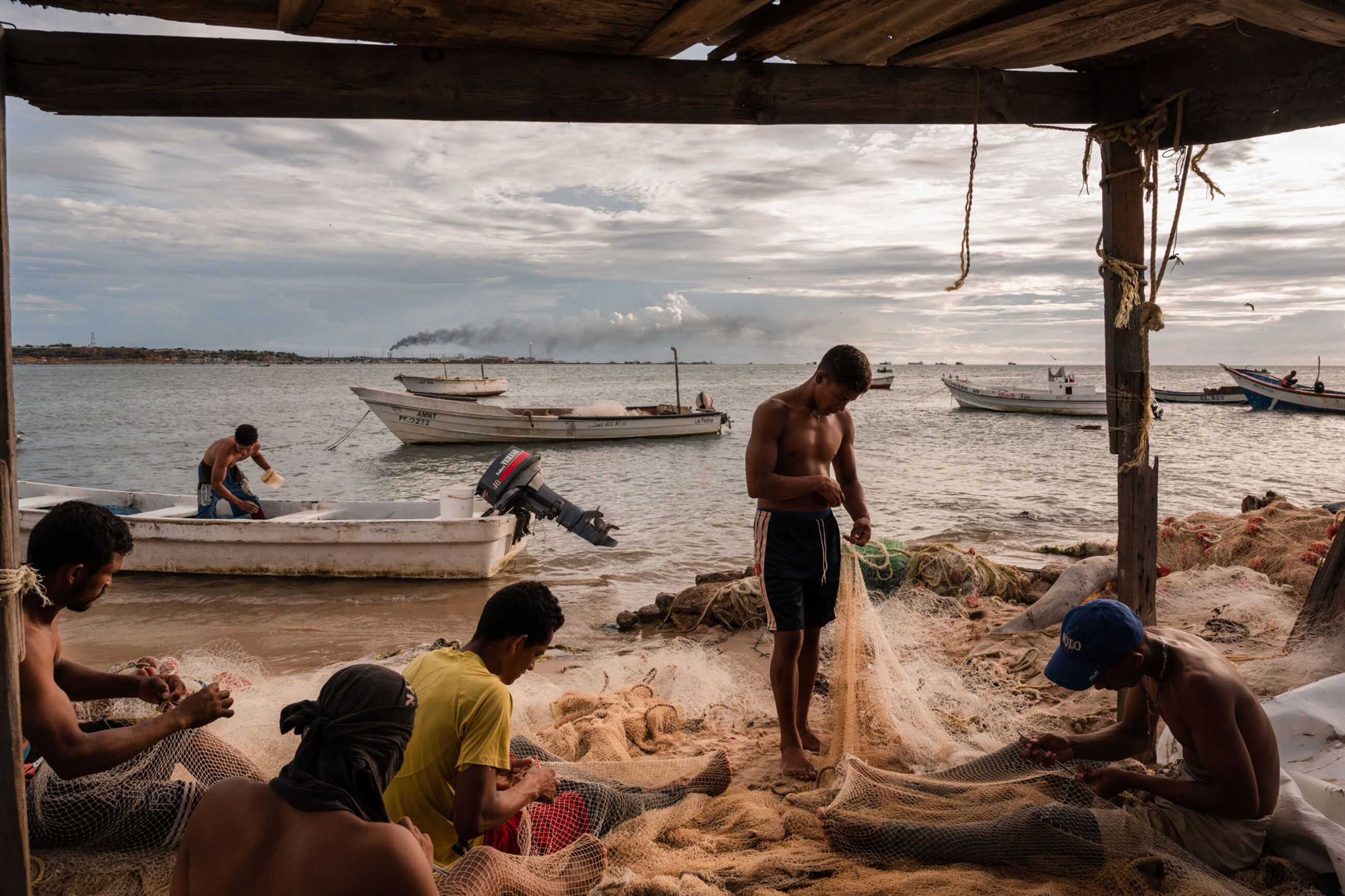 Rio Seco is just the latest to bear the consequences, after the rupture of an offshore pipeline produced an enormous toxic geyser in the middle of local fishing grounds in September. The incident only came to light after Nelio Medina, the leader of a fishing council in the village, posted a video of the catastrophe on social media, causing an outcry.
It's far from an isolated case. In the past, it took protests to force the state oil company to act, Medina said in an interview. Fishing boats have even blocked sea lanes to the refineries — a drastic move in a country known for persecuting dissidents. Yet the desperation is real: Medina sees no end to the problems caused by decaying pipelines.
Explore dynamic updates of the earth's key data points
"They should have replaced them a long time ago," he said.
Venezuela boasts the world's largest known oil reserves, but it's struggling to produce any gasoline at all as sanctions constrain crude exports that are the foundation of its economy and bar the import of parts essential for maintenance. The result is a downward spiral of spills, scarcity and yet more economic suffering that disproportionately hits the poorest of the poor — those who can't afford to join the estimated 5 million Venezuelans who have fled to neighboring countries.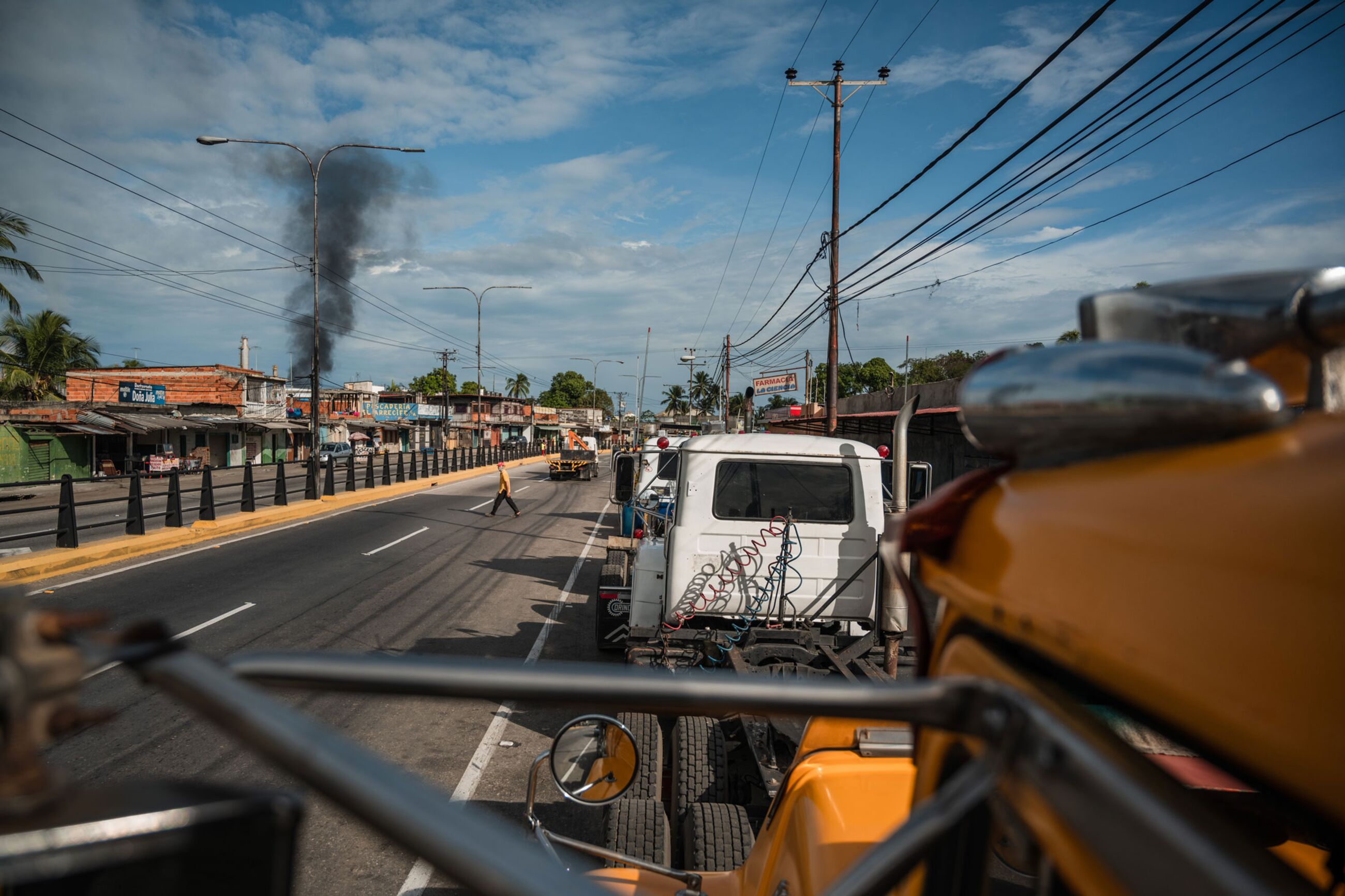 A journey in November to the Paraguana peninsula that is home to PDVSA's Cardon and Amuay refineries showed how far Venezuela has fallen. Because of endemic shortages, preparations for a round trip from the capital, Caracas, of just over 1,000 kilometers (about 620 miles) include procuring enough fuel for the route and a vehicle able to transport the necessary jerrycans.
Contrasts between Venezuela's oil-fueled glory days and today's dereliction are everywhere. The Paraguana complex was once the largest in the world, and at the turn of the century its refineries were such dominant exporters to the U.S. that even minor production glitches often sent gasoline futures soaring. These days only two of the six produce anything at all.
"We don't understand how with two such large refineries next to us we don't have gasoline or gas," said Reina Falcon, 69, as she prepared fish for her four grandchildren and five great-grandchildren.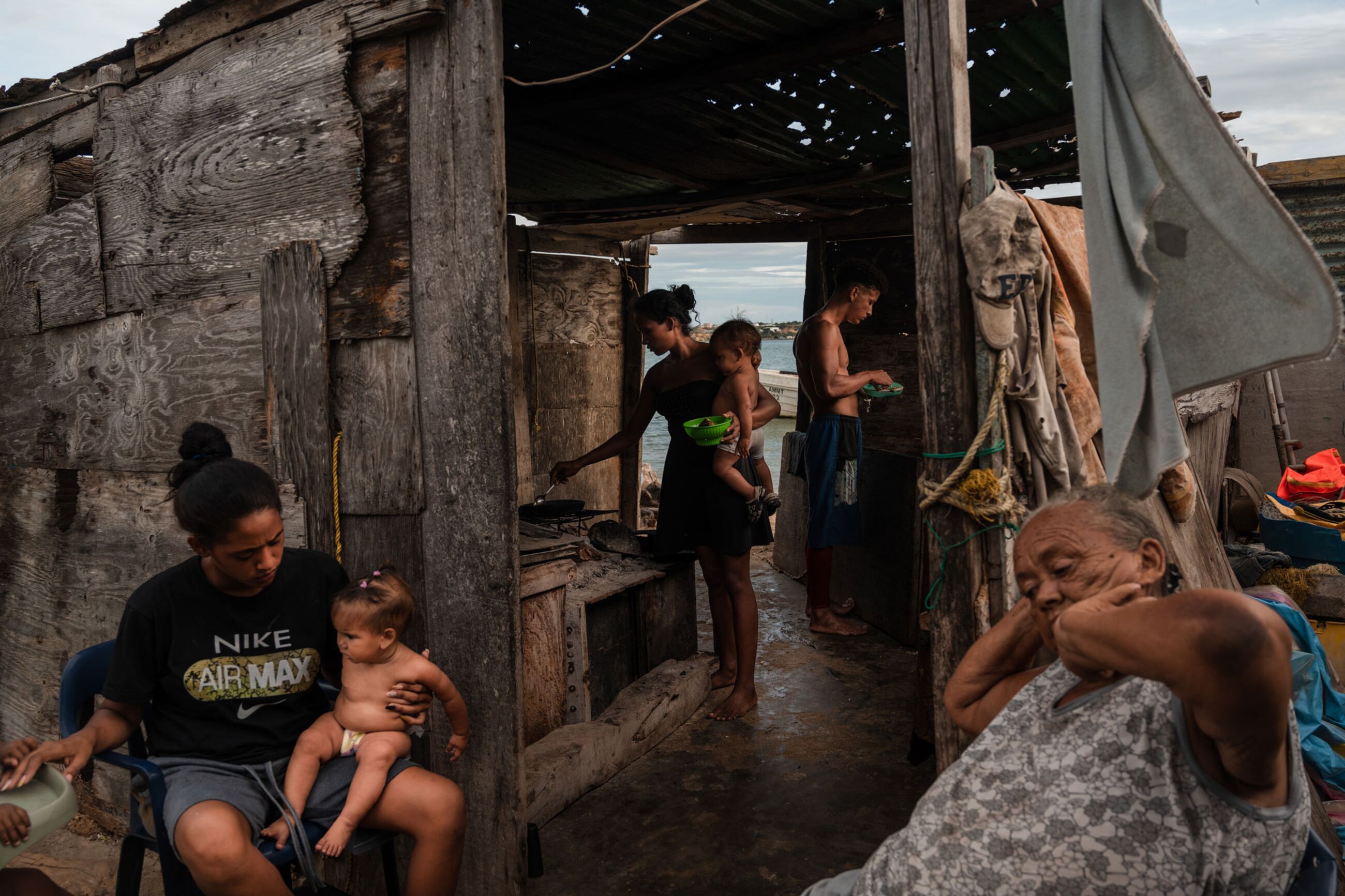 Falcon has seen PDVSA's declining fortunes up close from the shores of the Amuay refinery town. Living so near to the complex, she is concerned about the health and safety of her family: A giant explosion in 2012 left at least 42 dead, and fires and blasts have become almost routine since.
Spills also occur regularly, and each time Venezuela is able to dodge sanctions and export a few tanker loads — as happened when an Iranian vessel loaded crude this fall — it frees up storage space to start pumping oil through leaky pipelines. Iran's biggest fleet of tankers yet is at sea now bound for Venezuela.
Best practices went out the window two decades ago following a failed coup and nationwide strike against the late Hugo Chavez, Venezuela's populist president who renationalized the industry and built up massive debts even during the era of $100-a-barrel oil.