An abrupt starboard turn in the Atlantic Ocean is the perfect illustration of the trade disruption caused by the blockage of one of the world's most important waterways.  The Marlin Santorini, a tanker capable of carrying 1 million barrels of oil, switched destinations away from the Suez Canal, turned south and appears to be heading around Africa.
The diversion could add about 6,000 miles to the ship's journey and something like $300,000 in fuel costs, but it's just one of hundreds of individual setbacks suffered this week by vessels that carry everything from raw materials to finished goods around the world.
Swedish furniture giant Ikea and yellow bulldozer-maker Caterpillar Inc. are among the many international companies facing supply-chain headaches. The crisis is buoying natural gas prices in Europe, delaying wind farms in Asia and could soon hit your instant coffee.
With the container ship Ever Given likely to remain stuck in the Suez Canal until next week, it's only the start of the rearranging of global trade.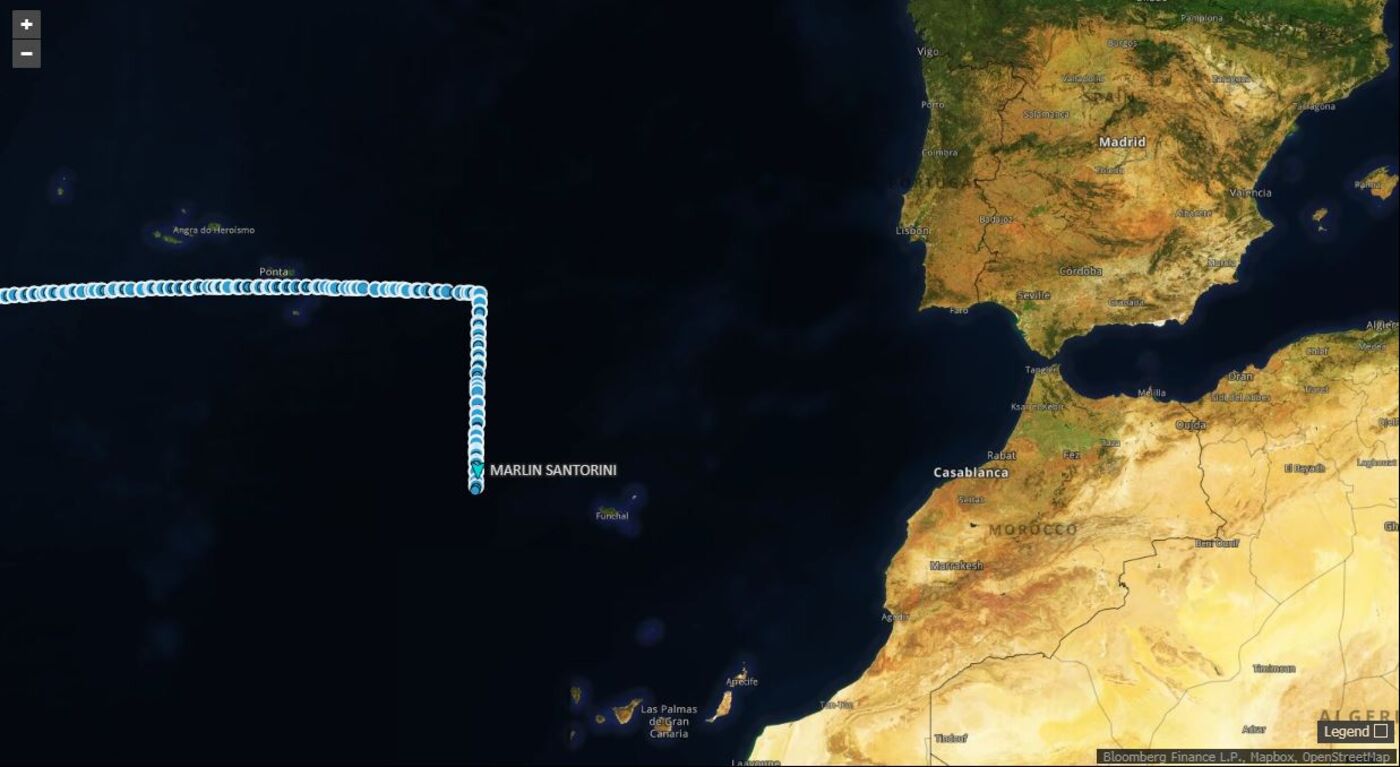 "If it can't be resumed in a week, it will be horrible," said Mark Ma, the owner of Seabay International Freight Forwarding Ltd., a company that handles Chinese goods sold on platforms such as Amazon.com Inc. and has 20 to 30 containers on the ships waiting to transit the canal. "We will see freight fares spike again. The products are delayed, containers can't return to China and we can't deliver more goods."
The crisis comes as companies are already battling the strain of adapting supply chains to cope with a pandemic-related e-commerce boom. Covid-19 regulations at ports are slowing the passage of some products. While consumers and companies have weathered these problems, the Suez incident promises fresh headwinds and higher costs in the weeks ahead, particularly in Europe.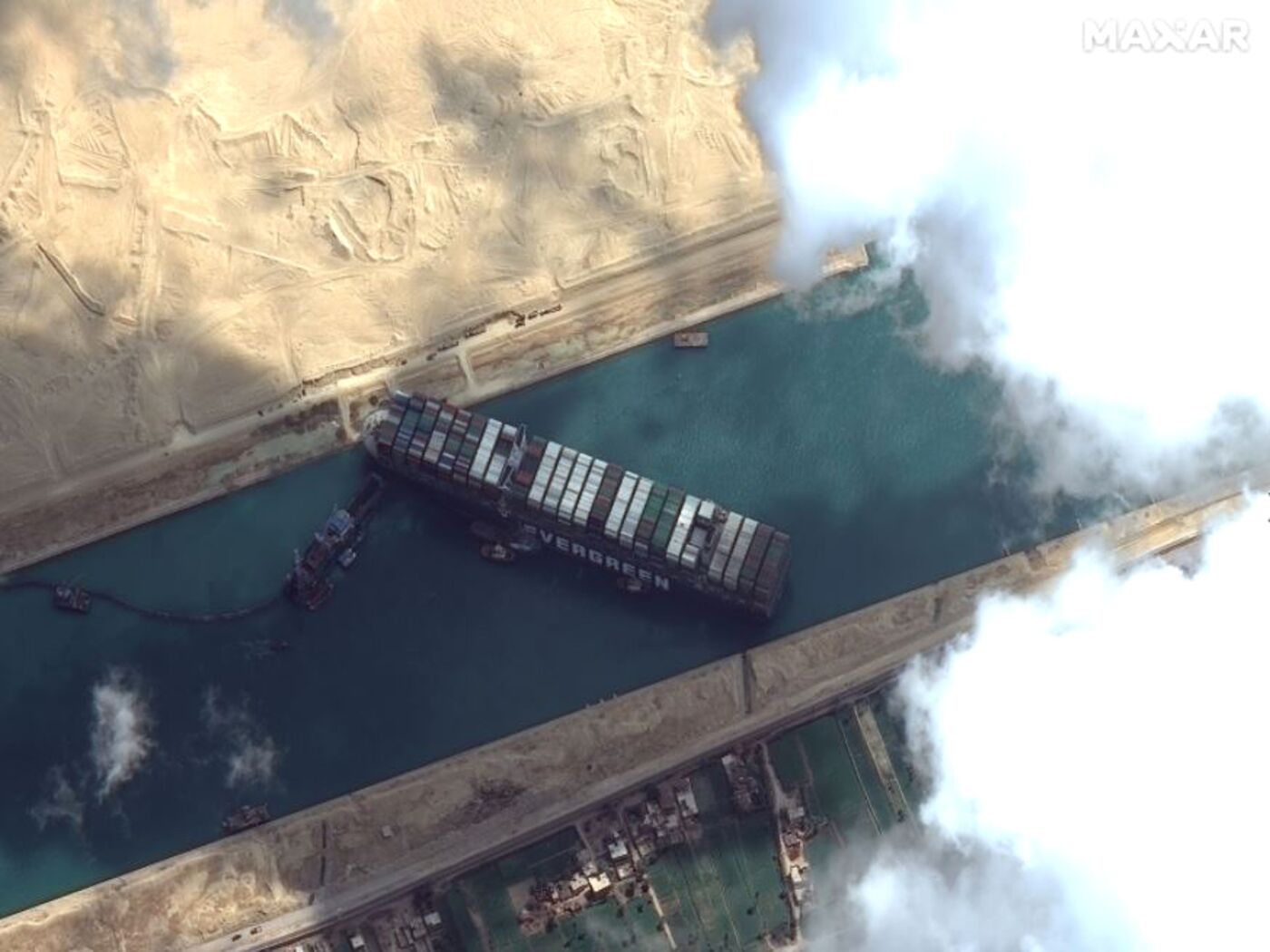 P&F Industries Inc., a U.S. maker of pneumatic hand tools, said the Suez shutdown exacerbates delays to trade that have caused the firm to add six to eight weeks to expected delivery times. Germany's Enercon GmbH expects delays in the shipment of wind turbine components from Europe to projects in Asia, a spokesperson said. Ikea said it's considering all options to ensure availability of products such as flat-pack beds and couches, while Caterpillar is said to be considering airlifting products if necessary. Sea-Doo maker BRP Inc., which has parts from Asian suppliers stuck behind the Ever Given, has resorted to flying another batch of components to its North American plants — a costly back-up plan.
"The delays are likely to increase costs, adding to already widespread inflationary pressure on supply chains," said Chris Rogers, lead trade analyst for S&P Global Market Intelligence's Panjiva. "The short-term ripple effects will be an increased potential for stock-outs in consumer goods and the risk that just-in-time manufacturing supply chains that had already been roiled by Brexit and commodity shortages may face further interruptions."