Commodity trading giant Trafigura Group believes the oil market is about to go back into surplus as the demand recovery stagnates. "We expect crude stocks to build into the year-end," said Ben Luckock, co-head of oil trading at Trafigura. "Headline oil prices were a bit higher than they needed to be: $40 a barrel Brent is more sensible, and my gut feeling is that we will drift into the high $30s."
The comments mark a bearish start to the annual Asia Pacific Petroleum Conference in Singapore, one of the world's biggest oil-trading industry gatherings. With the coronavirus still ravaging countries around the world, the
conference 
has been moved online this year and most companies have canceled the normal round of cocktail parties and dinners.
Trafigura has a vantage point over the global oil market as the world's second largest independent energy trader, behind only Vitol Group. It was among the first to forecast the magnitude of the demand collapse in March and April. Now, the trading house is betting the oil market is about to enter another bearish phase despite the efforts of the OPEC+ alliance to balance supply and demand.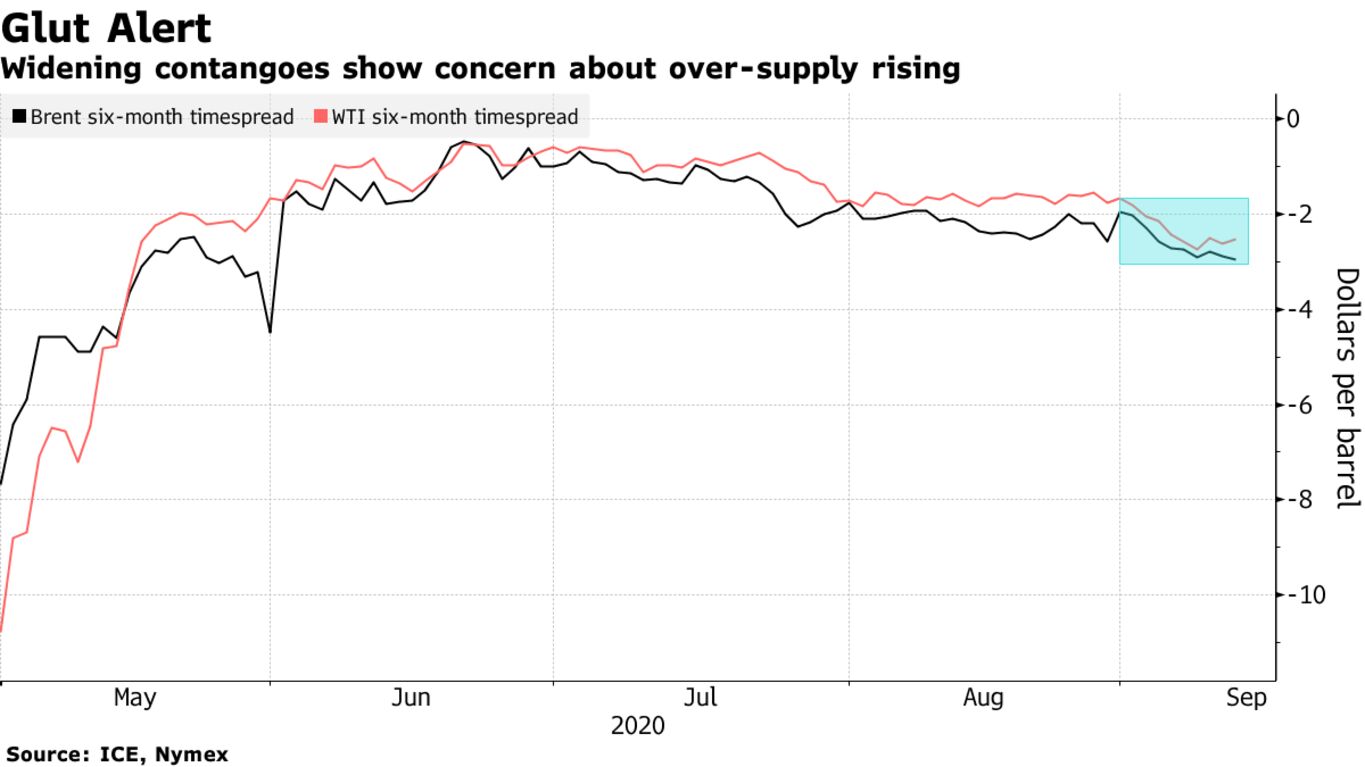 "This market looks worse in a couple of months than now," Luckock said in an interview ahead of his online speech to APPEC, organized by S&P Global Platts. "I think lower oil prices are warranted." Oil traders including Trafigura are gearing up for a possible glut in crude oil and refined petroleum products, snapping up giant tankers for months-long charters so that they can be ready to store excess barrels if necessary.